Protect IT assets with cloud-managed environmental sensors
Nodegrid's environmental sensors collect valuable data so you can respond in real time. Keep critical assets running smoothly with a complete view of temperature, humidity, smoke, and other factors.
Deploy fast to start collecting valuable environmental insights
Gain business resiliency with remote monitoring and alerts
Make smart decisions through data-driven analytics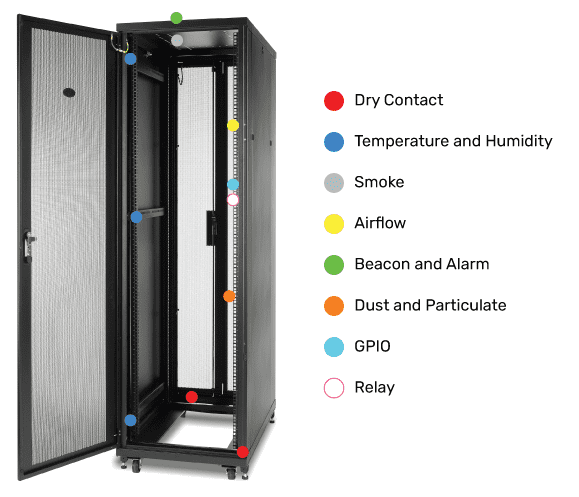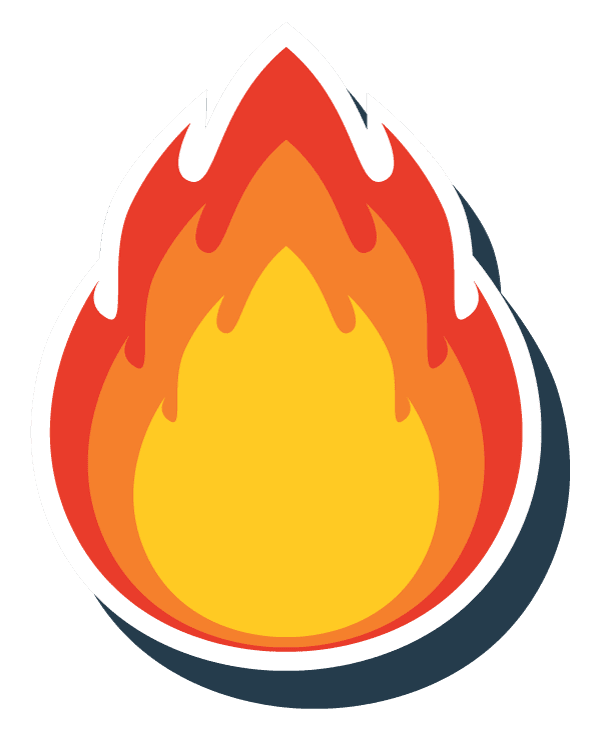 Don't let business-critical assets go up in smoke
You can't afford for your critical IT infrastructure to go offline. So how can you discover the temperature increase that's about to cause your racks to overheat?
Whether at the data center or a remote closet, environmental factors pose a real threat and can cost millions to your business. Luckily, Nodegrid's sensors give you total awareness of your infrastructure so you can shield your business from costly failures.
Act fast with Nodegrid's environmental sensors
Nodegrid's USB-type sensors let you keep a close eye on your physical environment. Deploy quickly and start monitoring for temperature, humidity, dust, and smoke, with remote management that lets you respond long before it's too late. Gain intelligent insights and data-driven analytics that not only help you prevent downtime, but also make smarter decisions and optimize your systems.
Respond to environmental conditions
Airflow and temperature
Temperature and humidity
Particulates
Smoke
Prevent errors and tampering
Proximity
4 port relay
8 port GPIO
Get alerts and deploy more sensors
Beacon with audible alarm
Beacon (no alarm)
7 port USB hub
Connect and collect. It's that simple
You don't have to wait to gather insights. Simply connect the USB-type sensors to any Nodegrid device, and use zero touch provisioning to install automatically.
Setup is easy so you can start collecting the critical data you need.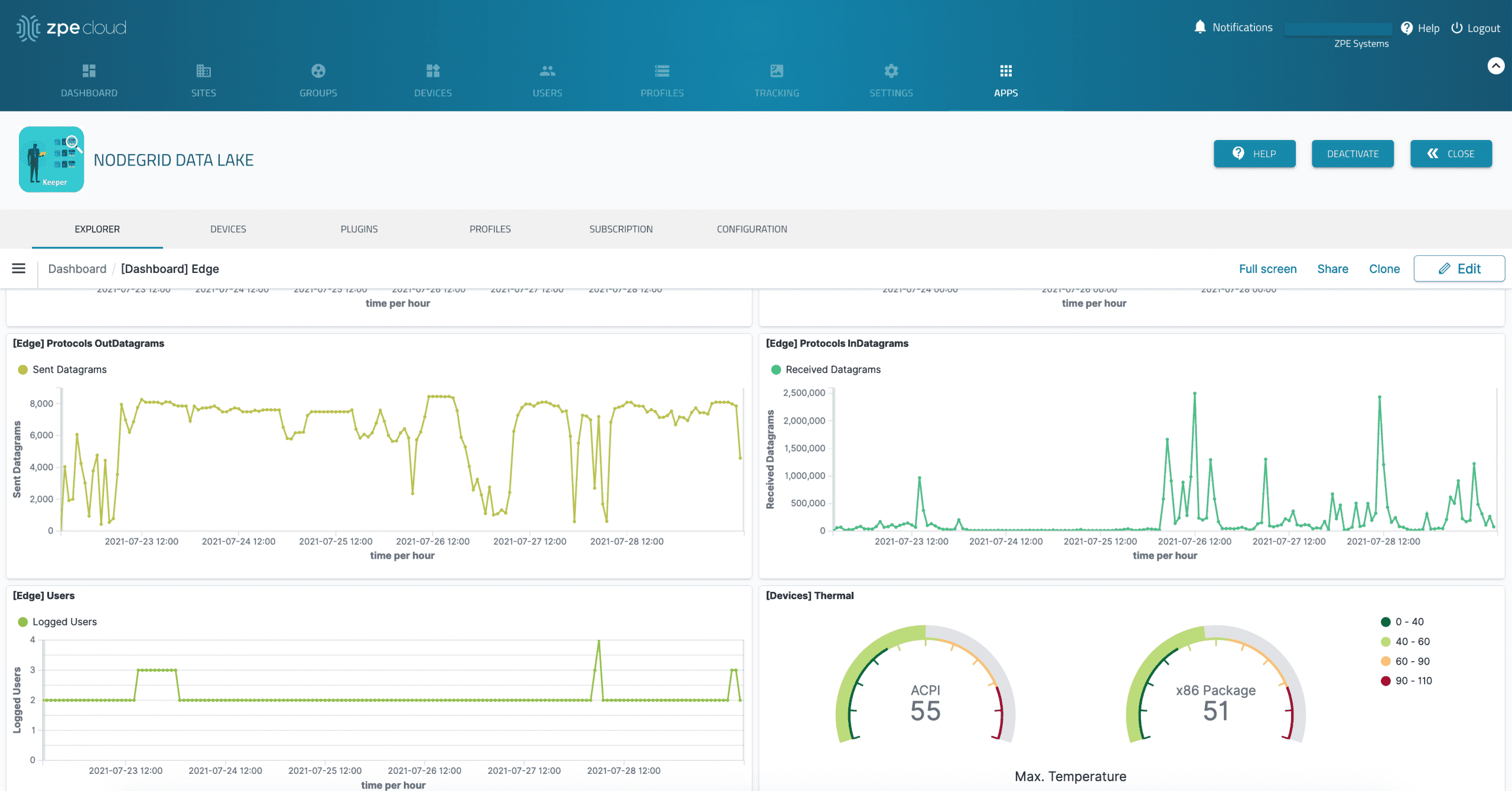 Gain business resiliency
When the damage is done, it's too late to respond. But Nodegrid's sensors integrate with Nodegrid OS for seamless management. Use ZPE Cloud's intuitive dashboard to manage and monitor all your sensors, and create alerts for added resiliency.
Save the fire alarms and cleanup crews. ZPE Cloud gives you secure remote access, so you can respond fast and prevent catastrophe.
Make smarter decisions through data-driven analytics
Connect Nodegrid's sensors to the Nodegrid Data Lake application for data-driven analytics to optimize your environment.
Visualize an array of data, from environmentals to infrastructure and user experience, and inspect KPIs.
You'll see how to maximize operational efficiency, whether it means adjusting HVAC airflows or shutting down underutilized servers. ZPE Cloud stores terabytes of your data for years, and you can create custom queries to suit your exact needs. Make smart decisions with better insights, no matter how historical.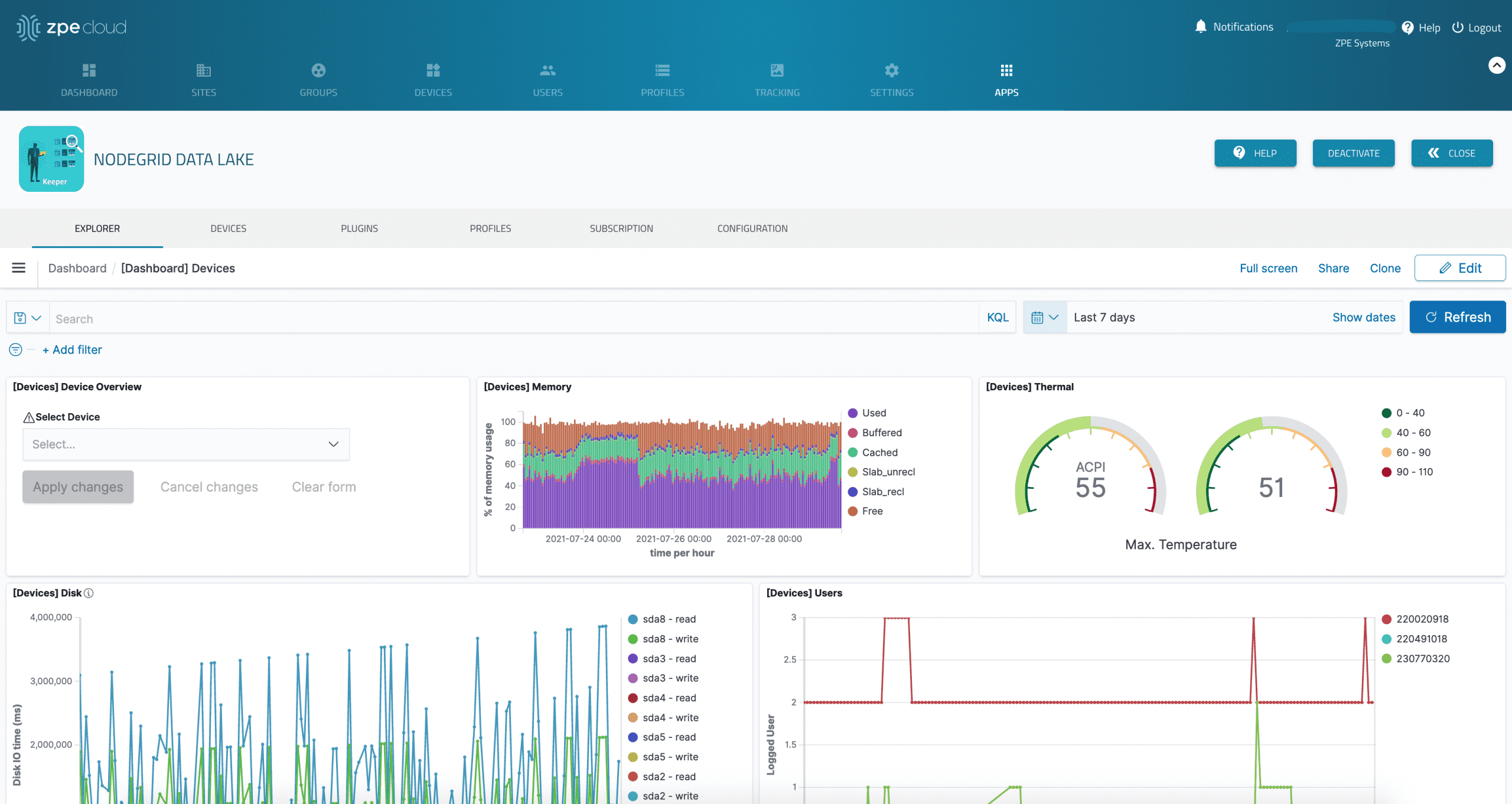 How it works
Connect your Nodegrid sensors to any Nodegrid device, and start collecting valuable data points. All of your Nodegrid devices and sensors report to ZPE Cloud's Nodegrid Data Lake application, giving you a full view of your physical IT environment and KPIs. Authentication to and from the cloud means you get secure management access no matter where or how you connect.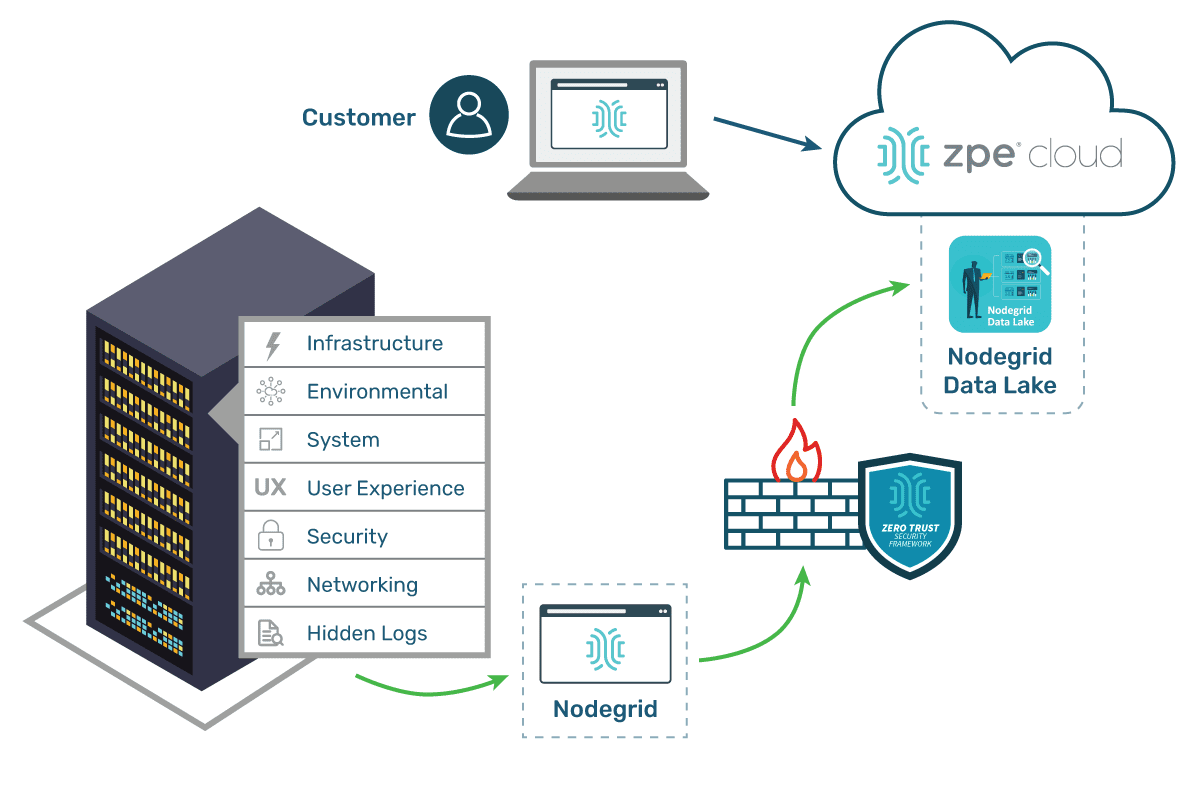 Plug and play
With Nodegrid's USB-type sensor portfolio, simply plug in to start collecting valuable data about your IT environment.
Monitor from anywhere
Get seamless integration with Nodegrid OS, and use ZPE Cloud to safely manage all your sensors — whether you're on-site or across the globe.
Optimize via cloud
Use the Nodegrid Data Lake application to visualize data, monitor KPIs, and optimize your IT systems via the cloud.
Make the unknown, known
Nodegrid's sensors give you visibility into your infrastructure, so you can keep your IT assets safe.
Set up a free demo and start protecting your business.