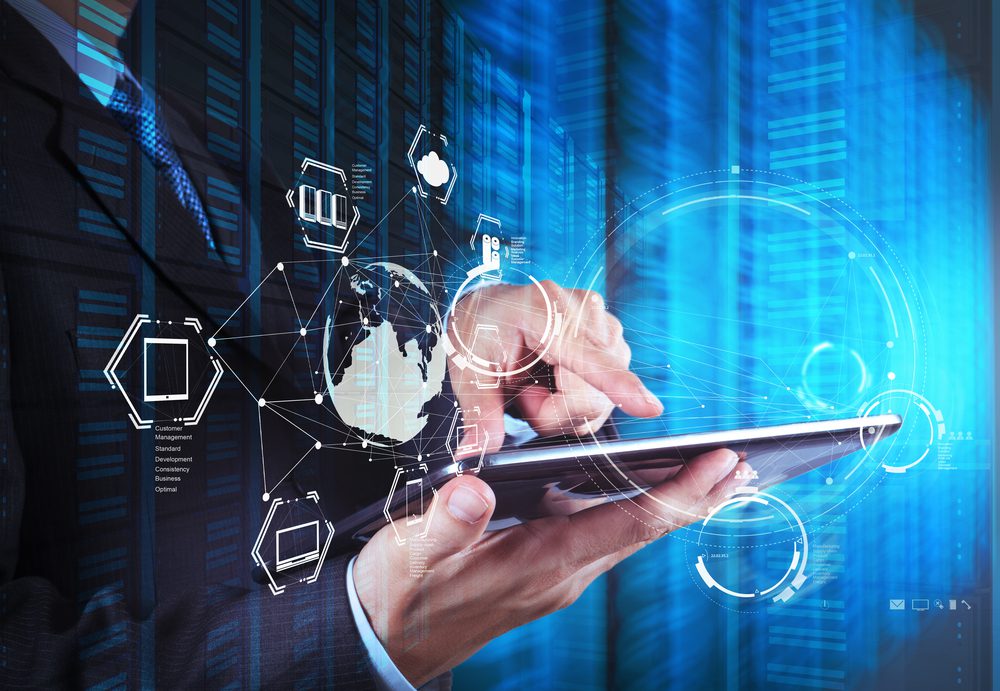 Managing and orchestrating remote data centers presents a number of challenges, which is why you need the right tools for the job.
Nodegrid as a data center orchestration
tool is a family of hardware and software solutions that address these unique challenges.
Let's take a look at why you should choose Nodegrid as your data center orchestration tool. But first, let's explore the challenges of orchestrating the data center
Data center orchestration challenges
Some of the biggest data center orchestration challenges you're likely to face include:
Outages from errors and lockups
No central management of all your data center devices
Slow or buggy device deployments
For example, say a switch in your remote data center locks up, and it needs troubleshooting or a power cycle. How do you remotely fix a switch that's not connecting to the network? Or, maybe Kubernetes wants to stand-up a new Palo Alto Firewall. How can you deploy and license that firewall in a cost- and time-efficient way? You need a data center orchestration tool that accommodates remote virtual presence, provides central management, and supports full pipeline automation —like Nodegrid.
Why choose Nodegrid as your data center orchestration tool?
The Nodegrid family of hardware and software solutions addresses extensive data center orchestration challenges.
Nodegrid provides a virtual presence in remote data centers
Nodegrid allows you to have a virtual presence in your remote data centers so you can prevent or shorten outages without needing an engineer on-site. Some specific solutions that facilitate this virtual presence include serial consoles, out-of-band management, and environmental monitoring sensors.
Nodegrid environmental sensors collect data about the conditions in your data center so you can respond to issues in real-time as if you were physically present. For example, if there's a water leak in the data center, or someone opens your cabinet without prior authorization, you need to know as soon as possible so you can prevent downtime and other issues. Nodegrid's sensors monitor factors like temperature, humidity, smoke, airflow, tampering, and more, so you have a complete view of your physical data center environment.
Nodegrid serial consoles, or NSC connect to all your data center devices so you can remotely monitor, manage, and troubleshoot your entire infrastructure from one central location. Nodegrid offers the first high-density, 96-port serial console server with ports on the front and back to save valuable rack space. Plus, the NSC runs on Nodegrid OS, a secure and open Linux-based architecture, making it compatible with every device in your data center. The Nodegrid OS gives you the freedom to orchestrate across vendor solutions and environments
Next-gen out-of-band, or OOB management ensures you can access, troubleshoot, and reboot devices in your data center even if you lose your ISP (Internet service provider) connection. Nodegrid serial consoles come equipped with 4G/5G cellular OOB capabilities so you can reach all your critical data center infrastructure during an outage, allowing you to resolve issues without sending an engineer on-site. In addition, Nodegrid serial consoles go beyond serial access, giving you access to all your devices including Ethernet, PDUs, IPMI, environmental sensors, etc.
Nodegrid saves you time, money, and resources by giving you a virtual presence in your data center. Environmental sensors alert you of potential issues before they cause downtime, serial consoles provide you with access to all your critical infrastructure, and OOB allows engineers to quickly troubleshoot and fix outages without flying to the data center. All of this adds up to more efficient operations with fewer and shorter outages.
Nodegrid consolidates infrastructure management behind one pane of glass
The Nodegrid solution also makes it easier to orchestrate and manage all your remote data center infrastructure from behind one pane of glass. In addition to the NSCs, which connect all your data center devices to one central location, there are two software data center orchestration tools: Nodegrid Manager and ZPE Cloud.
Nodegrid Manager consolidates all your physical and virtual data center infrastructure management into one vendor-neutral dashboard. You can use Nodegrid Manager to get a central overview of your clusters, including power management, VM orchestration, networking, serial consoles, storage, and service processors.
ZPE Cloud extends your data center orchestration to include your cloud and edge architectures and rolls everything up into a web-based platform you can access from anywhere in the world. ZPE Cloud provides an overview of distributed IT environments so you can manage and orchestrate your entire environment without needing multiple tools. Plus, the ZPE Cloud serves as a file repository for all your config files and scripts used for orchestration.
With Nodegrid's data center orchestration software, you can streamline infrastructure management by giving your engineers a single, centralized UI to work with. Nodegrid consolidates infrastructure management behind one pane of glass to optimize your data center orchestration.
Nodegrid supports NetDevOps automation
NetDevOps seeks to remove barriers between networking, development, and operations teams by automating and orchestrating as many tasks as possible, requiring very little human intervention. NetDevOps automation breaks down data center configurations into a series of small, repeatable tasks that can be applied to many of the same devices simultaneously. This reduces the amount of time it takes to spin up new data center infrastructure and significantly reduces the risk of human error in your configurations.
Nodegrid's entire ecosystem runs on a vendor-neutral x86 Linux OS, which means you can integrate it seamlessly with your NetDevOps automation and orchestration solutions such as Ansible, Puppet, and Chef. Plus, Nodegrid solutions support automated configurations and updates using technologies like infrastructure as code (IaC), software-defined networking (SDN), and zero touch provisioning (ZTP).
Infrastructure as code lets you write server configurations as a series of automated steps run according to a playbook. That means you can automatically deploy the same configuration to hundreds of devices at the click of a button.
Software-defined networking is essentially the same as IaC, but for networking appliances like routers, switches, and wireless access points.
Zero touch provisioning is another way to automate your data center configurations. Nodegrid ZTP devices use DHCP to connect to a TFTP (The Trivial File Transfer Protocol) server and download and install the necessary configuration files without any human intervention. That means you can ship factory-condition appliances to remote data centers. All that needs to be done is plug them into the power and network, and they'll essentially configure themselves.
Nodegrid supports data center orchestration across all your different solutions, creating a foundation upon which you can build out your NetDevOps environment in any way you like and make any necessary changes in the future.
Nodegrid addresses all of your biggest data center orchestration challenges with a family of innovative, vendor-neutral solutions.
Data Center Orchestration Challenges
Outages from errors and lockups
No central management of all your data center devices
Slow, buggy device deployments
Nodegrid's Data Center Orchestration Solutions
Virtual data center presence via environmental sensors, Nodegrid Serial Console, and remote OOB management
Nodegrid Manager and ZPE Cloud to provide vendor-neutral, centralized management and orchestration of your entire data center infrastructure
Nodegrid's NetDevOps automation through IaC, SDN, and ZTP
Go above and beyond with Nodegrid as a data center orchestration tool
The Nodegrid data center orchestration tool is a complete solution that covers all your data center management and automation needs. Environmental monitors, serial consoles, and OOB management enable you to remotely monitor, troubleshoot, and fix issues without a physical presence in your data center.
Nodegrid Manager and ZPE Cloud consolidate the management and orchestration of your data center infrastructure behind one pane of glass. Nodegrid's automation support allows you to build out your NetDevOps infrastructure and streamlines the configuration of data center devices.
Are you ready to make Nodegrid your data center orchestration tool? Request a free demo today.