Get wireless backup that keeps business going
The Nodegrid SR device family's embedded cellular module gives you backup connectivity your whole business can rely on. With dual-SIM slots per module and unlicensed bands, you can customize your failover capabilities with multiple backups from the carriers of your choice. You get more coverage, more speed, and more peace of mind with Nodegrid.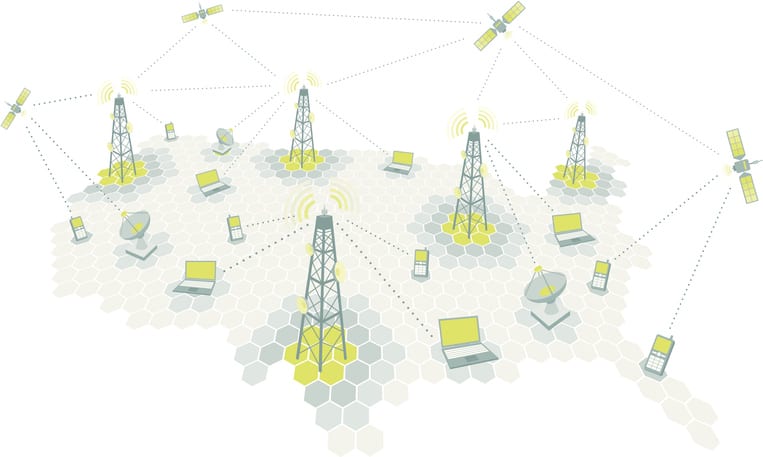 Stay covered with major carriers.
Nodegrid devices support up to two dual-SIM cellular slots. Get 4x the backup from major wireless providers.












Nodegrid's cellular failover gives you
More coverage
Our cellular module is certified to offer worldwide coverage via 4G LTE & 3G, so you can stay connected from anywhere.
More speed
With Cat-12 global connectivity, you get blazing fast speeds. Drive business with up to 600Mbps down and 150Mbps up.
More peace of mind
Nodegrid devices support up to two dual-SIM cellular modules. Get 4x the backup connectivity and secure your peace of mind.
What goes into our cellular module?
Nodegrid's cellular module is the ideal solution for networking redundancy, thanks to its common interface and powerful components.
Common M.2 form factor with embedded SIM for smooth deployments
LTE-LAA and CBRS unlicensed bands for carrier freedom & aggregation
Single module capable of 4G LTE and 3G worldwide coverage
Integrated GNSS receiver for satellite-enabled tracking & location services
Programmable via basic & extended AT commands, for simple development
FCC certified for CBRS private networks
Don't let outages bring business to a standstill
Get up to 4x the cellular failover connectivity with Nodegrid, for backup that keeps you going.