Deliver better services & customer satisfaction
Use application hosting & guest OS for a simpler networking stack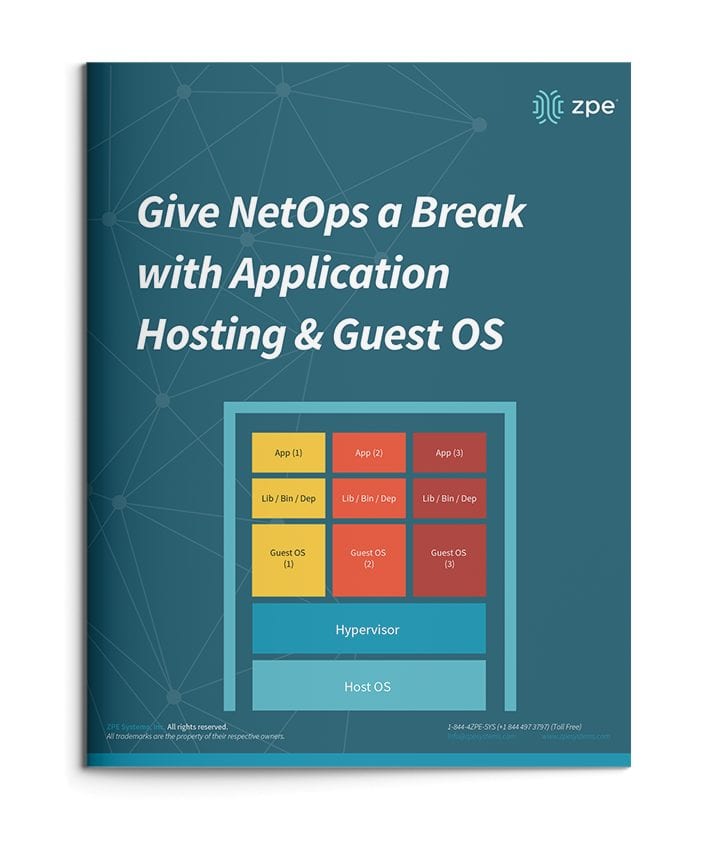 Get our free ebook, Give NetOps a Break with Application Hosting & Guest OS
Are your NetOps teams burdened with local hardware & software management? Give them a streamlined stack that offers more convenient control. Application hosting & guest OS virtualize your environment to provide more flexible management and better service delivery.
Get the ebook now to see more efficient networking.
 With application hosting & guest OS, you can:
Deliver applications anytime, anywhere
Get an efficient stack & remote control
Protect edge networks with up-to-date security
Inside our ebook, you'll discover these crucial computing technologies that help you save effort while improving customer satisfaction.
Download Give NetOps a Break with Application Hosting & Guest OS now!