Need your business to work from home?
Make 5 crucial network changes to keep business running from anywhere!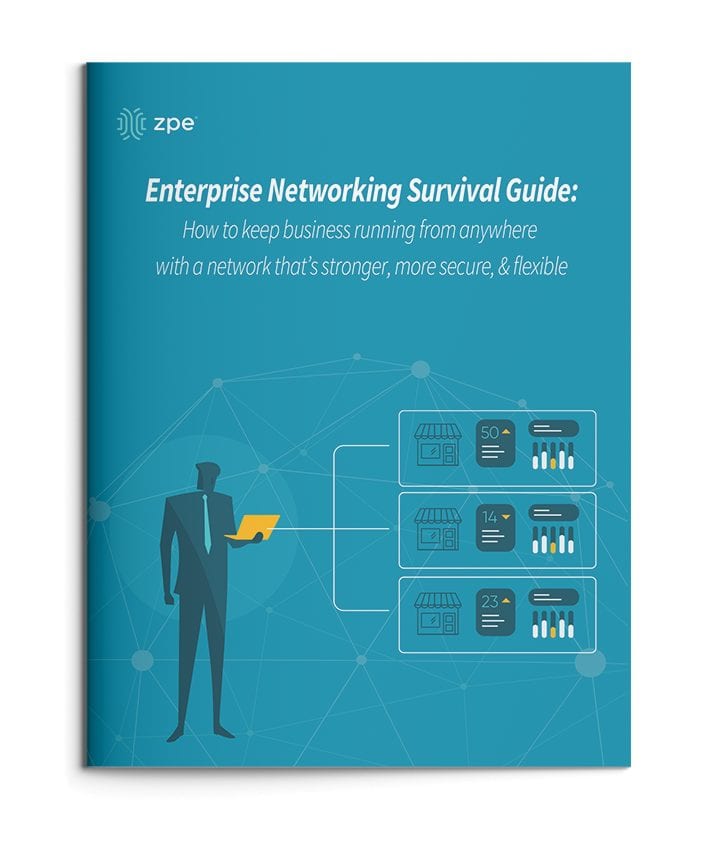 Download our free Enterprise Networking Survival Guide
See how to fix your network right now to get through pandemics, natural disasters, and other sudden challenges.
Even with the best IT staff, going remote means more than:
Setting up VPNs business-wide
Configuring dozens of company laptops
Having a minimal out-of-band solution
At ZPE Systems, we help some of the biggest companies keep business running with more flexible networking. We want to do the same for you!
That's why we put together this free, step-by-step guide. Get yours now and discover business that goes wherever you need it.