Nodegrid™ for
Data Center Networks
Rethink the Way Networks are Built and Managed
ZPE Systems are experts in Out-of-Band solutions for the data center – From automation and scripting capabilities to flexible Zero Touch Provisioning for fast and consistent deployment, ZPE leads the market with a focus on innovation. The following is the latest in Data Center Solutions featuring vendor-neutral OOB management, power management integration, converged infrastructure and centralized device management.
---
ZPE Systems recommends the following Nodegrid Solutions for Data Center Networks:
Nodegrid Manager
Nodegrid Manager is the easiest way to access and control your virtual and physical IT devices. Our Software-Defined Infrastructure (SDI) provides single screen vendor-neutral management of all your critical IT infrastructure devices and assets.
---
Nodegrid Services Router
Nodegrid Services Router is a modular open platform appliance designed for software-defined networking (SDN), out of band (OOB) management, DevOps, SD-WAN, remote/branch offices, retail locations, and network function virtualization (NFV) capabilities. Nodegrid Services Router is optimized to perform various network functions including switching, routing, security, WAN acceleration, provide secure OOB remote access, run Docker applications and control IT devices at the edge of the network, and within converged infrastructure (CI) environments.
---
Nodegrid Bold SR
Nodegrid Bold SR is an open platform appliance designed for secure access and control over remote and IoT devices at the EDGE of your network. Bold SR supports Network Function Virtualization (NFV) and Software Defined Networking with a focus on SD-WAN.
---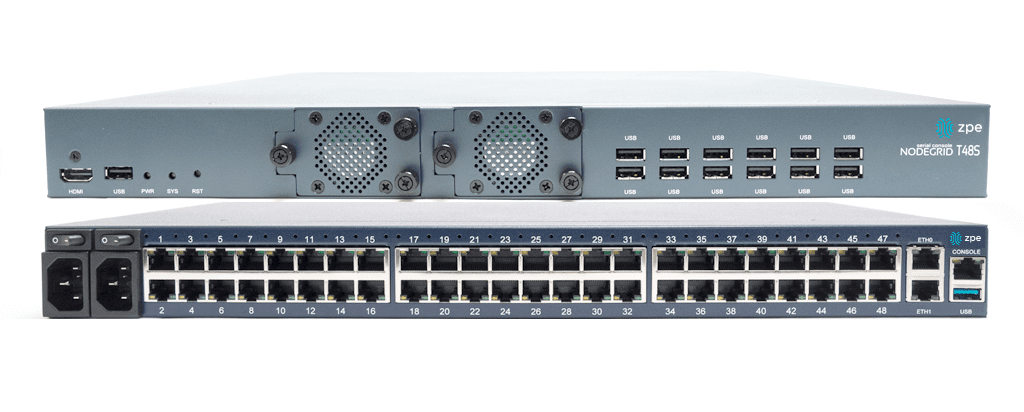 Nodegrid Serial Console
Nodegrid Serial Console is the next generation of console servers. Nodegrid Serial Console provides secure, hyperscale remote access to all IT devices, regardless of manufacturer.
---