Managing the Network Edge: Why Your Best Practices Need Out-of-Band Management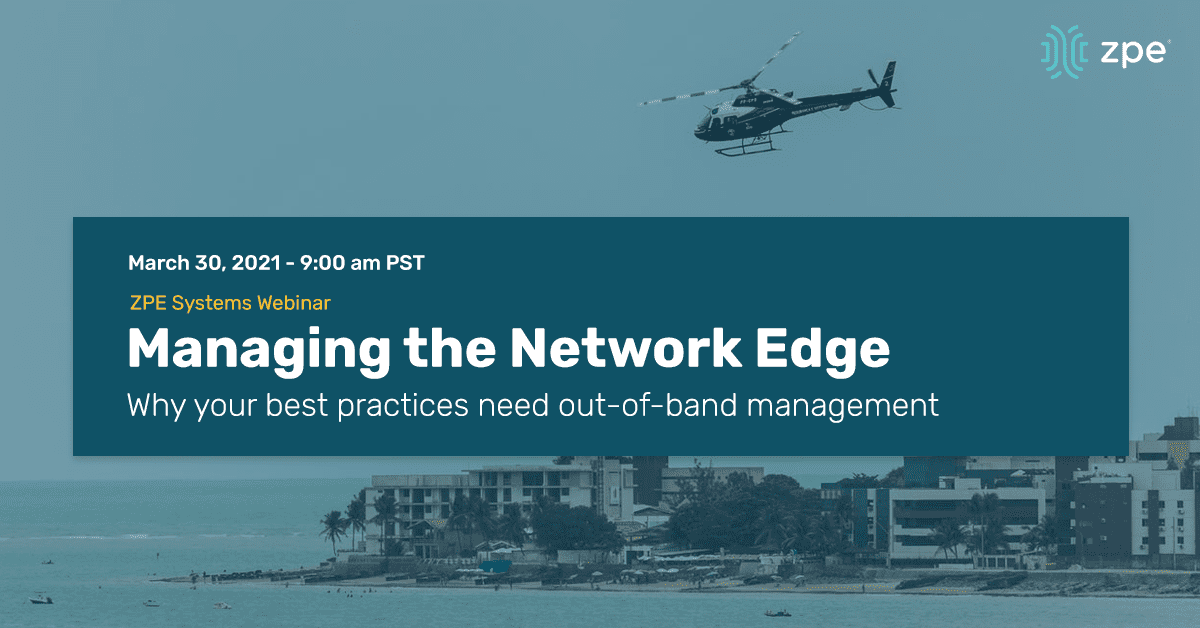 More Information
Not at Cisco Live? Join our free webinar
Setting up POPs, colocations, and remote networks is a lot of work, and ongoing maintenance sinks your resources. But out-of-band management and converged solutions give you on-demand control of your edge. Don't worry about downtime — instantly respond and keep your critical infrastructure running.
Sign up using the form below. Our experts will show you:
Why you should focus on the edge
How out-of-band saves on response times & costs
How converged solutions add resilience to your edge
Win Apple AirPods!
Attend the webinar and you'll be automatically entered into our Apple AirPods giveaway!
Modernize your IT Infrastructure: How to Implement a Simple, Secure SD-Branch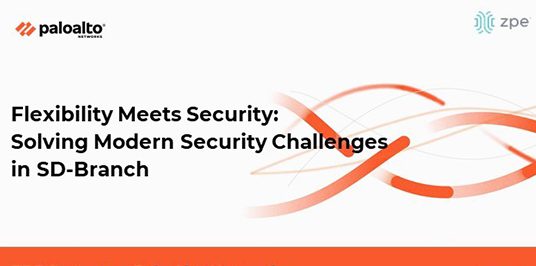 More Information
About the Webinar:
Organizations across all industries are waking up to the benefits of IT infrastructure consolidation, especially in remote locations like the enterprise branch. But how do you consolidate infrastructure without compromising security?
See how ZPE Systems' Intel-powered Nodegrid Services Router with Palo Alto Networks' VM-Series virtual Next Generation Firewall delivers operational agility, simplicity and flexibility, while providing best-in-class security for the enterprise branch.
---
About the Speakers:
Jim Wilson knows how to make business succeed with better networking. For more than 25 years, Jim has taken a hands-on approach to help design out-of-band, failover, & other network solutions for global Fortune 500 companies. He led regional services for a major storage provider in the U.S., and his skillset in hardware & software prove invaluable to the success of ZPE's customers.
Manisha Gupta is a product leader with deep understanding of enterprise technology and business. Proficiency in driving business transformation and growth for multi-billion-dollar product portfolio through technology innovation, customer centricity, strategic partnerships and go-to-market. Over 17 years of versatile experience with multiple enterprise technologies across diverse roles including product management, technical marketing, engineering and customer support. Strong leadership experience managing team of product managers and championing various initiatives in the organization to drive a culture of innovation and inclusion.
Minimize Downtime: Control Your Infrastructure Anytime, Anywhere
More Information
About the Webinar:
As enterprises look to reinforce their network infrastructure, connectivity finds new life in the form of out-of-band (OOB) setup. The increasingly complex and distributed nature of businesses requires a resilient network that ensures reliability. Enterprises are dealing with a workforce that is largely connected remotely – ensuing major business dependency on their networks. OOB delivers network scalability and performance that can deliver enterprises a competitive edge.
---
Key Discussion Points
The Importance of Out of Band connectivity and always on management
Decrease reliance on smart hands with remote access and management of IT assets
Maintaining uptime with cellular failover
Unified, vendor-neutral management platform makes life easy
How better OOB Improves scalability and deployment with automation
Cost Analysis: OOB vs Downtime
---
About the Speaker:
Rene Neumann – EU Solutions Engineering Manager, ZPE Systems Inc.
Rene Neumann is currently the EU Solutions Engineering Manager at ZPE Systems Inc. Using ZPEs powerful platform of consolidated devices and intuitive software, he continues to improve network architecture for companies across the globe. Neumann has helped some of the largest companies in the world, such as Amazon, Apple, Societe-Generale and ExxonMobil, rebuild customer satisfaction with better networking. His IT & data center expertise and experience span over 22 years.
Deploying Smart Edges to Support Modern Applications
More Information
About the Webinar:
The advent of AR/VR, autonomous cars, smart everything, IoT, and other 5G applications requires processing of data at the edge of the network to shave off response times, manage core bandwidth, and improve security. This drives the requirement for having high performance low-cost compute at edge locations along with intelligent discovery and routing to connect end-user devices to these locations.
In this webinar we will discuss how Session Smart™ routers running on Nodegrid can enable the Smart Edge. We will share real world deployment experiences on how KAEMI is providing managed services utilizing Tunnel-free SD-WANs on the ZPE Systems platform to connect to public clouds as well as to build the Smart Edge close to users.
---
About the Speakers:
Rene Neumann is the Solutions Engineering Manager at ZPE Systems. He has helped some of the largest companies in the world such as Amazon, Apple, Societe-Generale, and Exxon-Mobil rebuild customer satisfaction with better networking. His IT & data center expertise spans 22 years. Using ZPE's powerful platform of consolidated devices and intuitive software, Rene continues to improve network architecture for companies across the globe.
Sven Launspach is the founder and managing director of KAEMI GmbH, an integrated IT/OT infrastructure and managed service provider based in Berlin, Germany. One of KAEMI's guiding principles is: "We take care of connectivity, so that the customer can concentrate entirely on its core business." His expertise includes managed services, SD-WAN, multi-cloud applications, and NFV/SDN. As a Consultant previously, he has led digitization projects for Lufthansa, which saved millions of euros in operating costs. He is particularly in demand for sharing his thoughts in conferences and IT events. He is also managing director of Consultpool GmbH & Co. KG who offer high skill consulting especially for DAX companies.
Dr. Ritesh Mukherjee leads Routing strategy at 128 Technology. His expertise includes routing and switching, Data center, Cloud, SDN/NFV, and IoT. Prior to 128 Technology, Ritesh was Director, Network Solutions at Huawei leading the technical solutions team and Manager, Product Management at Cisco leading the software operating systems group. Ritesh holds a PhD in Computer Science from Concordia University, Montreal.
Get Through Survival Mode with Smart Out-of-Band
More Information
This live webinar has already occurred. If you would like to view the recording, fill out the form below and the link will be sent to you.
About the Webinar:
It's no secret — your network is one of the only things keeping you in business right now. But…
How long will it last?
Will sudden downtime add too many zeros to your support costs?
And would you risk putting staff on-site if you need to reboot a router or troubleshoot issues?
Survival mode is scary, but at ZPE Systems we know that better networking will get you through it. That's why we created Nodegrid, an out-of-band solution that's more flexible, more reliable, and more secure.
Because it's what you need now more than ever.
Nodegrid packs SD-WAN, security, and 3rd party application hosting capabilities into one remote platform, and you can deploy it on your existing infrastructure.
Suddenly, you don't have to worry about unexpected outages or 3am wakeup calls. Nodegrid gives you total network visibility & control from anywhere, with alerts, notifications, & automation that prevent downtime.
It's always on & always ready. Fill out the form above to see it in action.
---
You'll discover:
The importance of cost-effective out-of-band management
Why traditional OOBM causes you to lose time & money
How Nodegrid innovates to bring you cost-optimized OOBM
Enhanced Converged Infrastructure – True Access, Control, and Management with Nodegrid

More Information
About the Webinar:
Modern network infrastructure needs to be versatile in order to keep up with the growth of the industry. Scalability more so than ever is at the center of business needs. Is your infrastructure scalable?
Join ZPE and Rahi Systems in a webinar to understand why so many are transitioning to converged infrastructure solutions and how Nodegrid enhances the overall effectiveness of CI environments.