Don't let old out-of-band put you out of business
Discover OOB that can save $100k/hour in expensive disruptions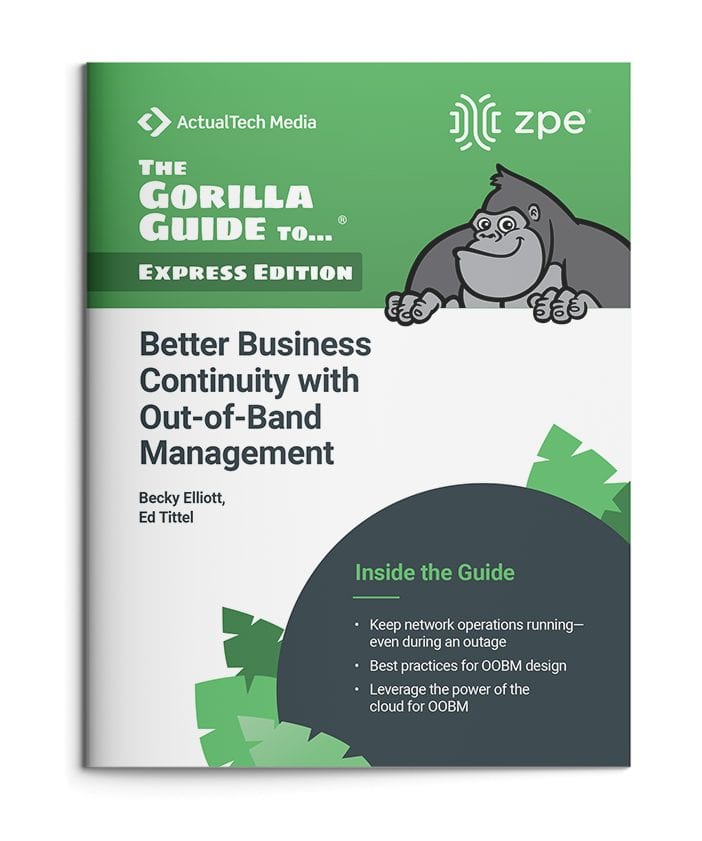 Download our free Gorilla Guide to Better Business Continuity
When you need to restore uptime yesterday, only a complete solution like Nodegrid has features your whole business can count on. Get our guide to see how we're redefining business continuity with out-of-band that's vendor-neutral & cloud-enabled.
You don't have to put up with expensive & time-consuming issues like:
Waiting for slow modems & phone lines
Rolling trucks for on-site support
Juggling many devices & cellular plans
Nodegrid's out-of-band gives you full visibility & control, and even alerts you to issues to keep your network from going down.
Download the Gorilla Guide now, and see how easy it is to protect your business.