ZPE Systems®, Inc. is an industry-first provider of Software Defined, Vendor-Neutral Infrastructure Management and Networking Solutions. The company's Nodegrid infrastructure management solutions help businesses unify and accelerate the deployment, migration and maintenance of IT infrastructure systems in the datacenter and at the edge of the network. ZPE Systems has designed Nodegrid to work with industry leading products from Cisco, Dell, Oracle, HP, IBM, VMware and numerous other infrastructure vendors. ZPE Systems was founded in 2013 by industry veterans with deep expertise in Data Center, Virtualization, Servers and Enterprise Systems Management. The company is headquartered in Fremont, California with offices in Dublin/Ireland, Blumenau/Brazil, Japan and sales presence around the world.
Position Information
Type: Full-time
Location: Fremont, CA
Overview:
Are you a nerdy creative?
Did you doodle your way through college essays?
Do clean & organized diagrams, explainers, and infographics make you smile on the inside?
If you love combining IT concepts into catchy graphics, apply now for our Graphic Designer / Web Developer position.
We're a network infrastructure management company in need of someone who can help flex our creative muscles. As a Graphic Designer / Web Developer, you'll work with our technical & marketing teams to craft engaging art and put it on our website — from configuration diagrams, to catchy ad creative, and everything in between.
If you learn fast and want to develop diverse design skills in IT, this position is for you. You'll work on projects like:
Case studies
Company blogs
Website graphics
Ad creative
Product catalogs
Infographics
Technical diagrams and lots more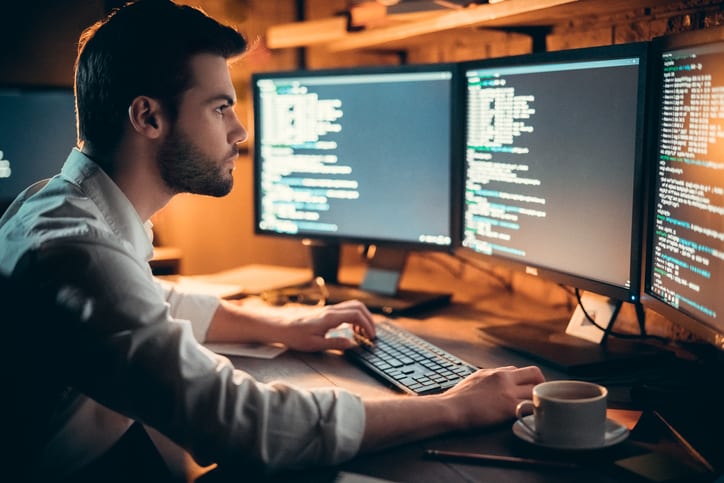 Your day to day
is different. Sometimes you can keep steady whittling down your to-do list. Other days, your list grows (and more lists might come out of nowhere). The good news is, our marketing team & leadership are accommodating and resourceful. We'll help you prioritize and provide you with everything you need to deliver great work, no matter how fast-paced your days become.
You
love to engage people and capture their attention. And to you, it's equally rewarding whether you're enticing someone to make a purchase, or simply informing them about new networking concepts.
As for your skills, you're great with:
Case studies
Adobe Creative Suite (Photoshop, Illustrator, Dreamweaver)
HTML & CSS
Creating a variety of graphic types, formats, layouts, etc.
WordPress
Email campaigns, MS Office, & usual communication tools
And for your personal qualities, you're:
Responsive — You keep in touch throughout every day.
Curious — You want to learn & understand new things.
Thick-skinned — You see criticism as constructive, even if it's harsh.
Meticulous — You're thorough, no matter the job.
Adaptable — You stay cool and focused, even when priorities change.
If you don't have a lot of experience in IT, don't worry. As long as you're familiar with B2B/enterprise marketing and have a solid business portfolio, we'll help you get up to speed with everything else.
Are you a Good Fit?
Send your resume to careers@zpesystems.com with the subject "Graphic Designer / Web Developer"